Market
The U.S. grew at a 6.5% pace in the spring, GDP shows, as economy rallied from Covid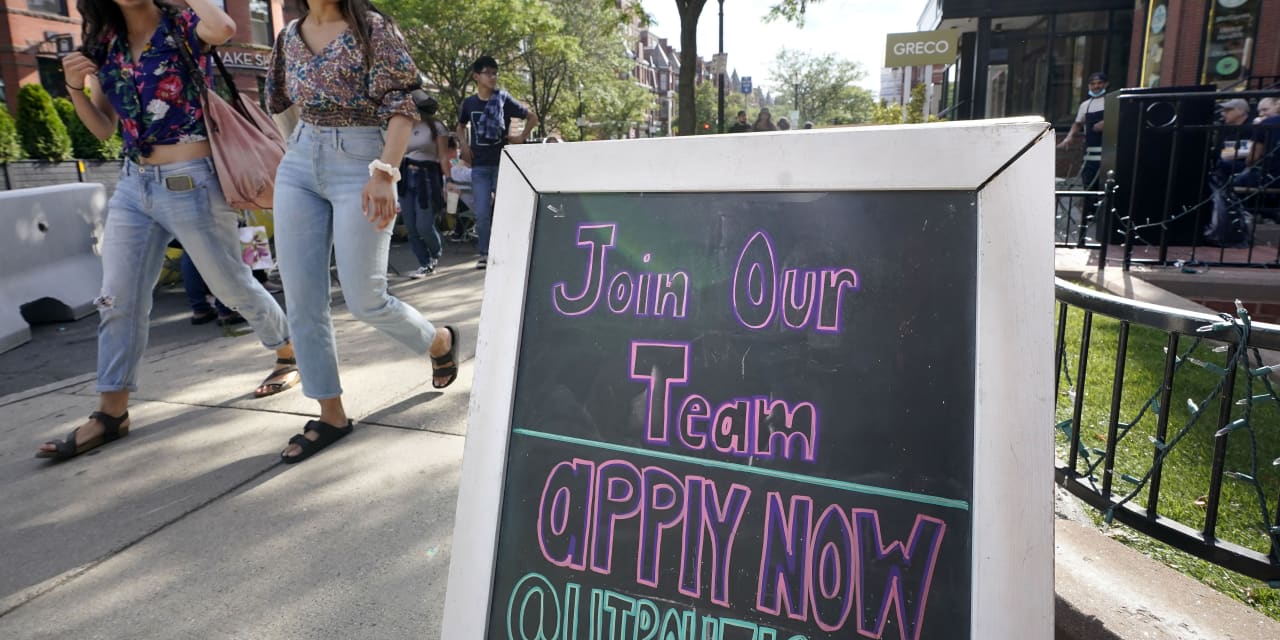 The numbers: The U.S. grew at a blistering pace in the spring and repaired much of the damage caused by the pandemic thanks to widespread coronavirus vaccinations and a nearly full reopening of the economy.
Gross domestic product, the official scorecard for the U.S. economy, expanded at a 6.5% annual pace in the second quarter. The size of the economy has now returned to pre-pandemic levels after a short but deep recession last year.
The goods news has been tempered, however, by the recent surge in the delta strain of the coronavirus that's induced the Biden administration to recommend mask-wearing again. It's unclear how much damage the new outbreak could cause to the economy.
Economists polled by The Wall Street Journal had forecast a 9.1% increase in GDP, but a surprising decline in government spending held down the overall increase.
The U.S. also grew a revised 6.3% in the first quarter.
Last spring, the U.S. posted the single biggest economic contraction on record when the pandemic slammed the economy. GDP fell by more than 30%.
Big picture: The explosion in growth in the spring gave the economy plenty of momentum heading into the third quarter, but the GDP is mostly a look in the rearview mirror. Its tells us where the economy has been, but not where it's going.
The good news is, the economy appears to have plenty of staying power.
For one thing, governments have been cautious about reimposing restrictions. Just as important, consumers built up a ton of savings during the pandemic and have plenty to spend. Businesses are also investing heavily to prepare for a post-pandemic world.
The economy will have to do without trillions of dollars in government stimulus, but as long as coronavirus cases stay low, the recovery should forge ahead at an accelerated pace.
Read: The cost of living posts biggest increase since 2008 as inflation spread
Market reaction: The Dow Jones Industrial Average
DJIA,
-0.36%
and S&P 500
SPX,
-0.02%
were set to open higher in Thursday trades
Most Related Links :
thereliablenews Governmental News Finance News