Automobile
Best Car Insurance in New Jersey: What You Need to Know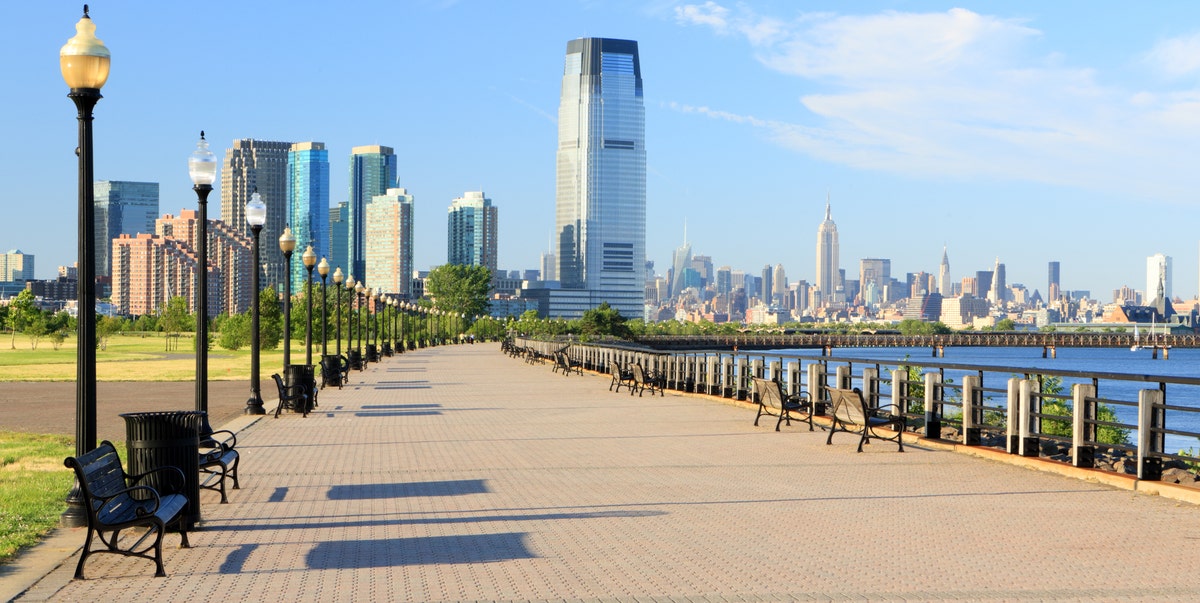 Like most states, New Jersey requires drivers to carry some form of car insurance to operate a vehicle on New Jersey roadways. When you shop for the best car insurance in New Jersey, you may end up paying more than other drivers, based on your personal details and driving history.
New Jersey Insurance Requirements
As a no-fault state, New Jersey requires drivers to purchase personal injury protection and liability insurance. According to NerdWallet, New Jersey offers drivers two plans that meet state insurance requirements. The Basic Policy includes:
$5000 property damage liability per accident.
$15,000 personal injury protection.
Drivers who want more coverage can select the Standard Policy, which includes:
$15,000 bodily injury liability per person.
$30,000 bodily injury liability total per accident.
$5000 property damage liability per accident.
$15,000 personal injury protection.
New Jersey also requires drivers to add uninsured motorist coverage to the policy they choose. Uninsured motorist limits match the liability limits.
Forbes notes that New Jersey also offers a Special Auto Insurance Policy (SAIP) with extremely low rates. SAIP is only available to drivers who are enrolled in federal Medicaid with hospitalization coverage.
As NerdWallet points out, the Basic Policy and Standard Policy meet legal requirements, but they may not provide enough coverage in a severe accident. For example, if you're at fault in an accident and the other driver's car is totaled, a $5000 liability limit won't cover the total costs. You would have to pay for the rest out of pocket. Experts recommend raising your liability limits and adding comprehensive and collision coverage to your policy.
Whether you choose a Basic Policy, Standard Policy, or full coverage, you're required by law to provide proof of coverage if you're ever stopped by a police officer or when your registering a vehicle with the New Jersey Motor Vehicle Commission. This proof can be in paper form or electronic. According to MoneyGeek, if you're ever caught driving without insurance, you could face the following consequences:
Suspension of your driver's license for one year.
Revocation of your vehicle registration.
A fine ranging from $300 to $1000.
A community service sentence.
Forbes reports that New Jersey law allows your insurance company to cancel your policy for the following reasons:
You aren't making your premium payments.
You made a false statement or didn't disclose the correct information when you applied for your policy.
You failed to provide reasonable and necessary information to your provider when applying for your policy or filing a claim.
How Much Does Car Insurance Cost in New Jersey?
How much you pay for insurance as a New Jersey driver depends on several factors. How much coverage you choose and whether you have a clean driving record can significantly impact your insurance rate. Forbes created a quote survey of leading insurance companies operating in New Jersey to see how much they charge drivers with various profiles. If you live in New Jersey, have a clean driving record, and choose 100/300/100 liability with comprehensive and collision coverage, here's what you can expect to pay, on average:
GEICO: $1310 a year.
Plymouth Rock: $1375 a year.
Progressive: $1536 a year.
NJM Insurance: $1656 a year.
Here are the average rates for a driver with the same amount of coverage but with one speeding ticket on their record:
GEICO: $1310 a year.
Progressive: $1910 a year.
NJM Insurance: $2003 a year.
Allstate: $2267 a year.
As the above numbers indicate, you can usually expect your insurance rates to increase after receiving a speeding ticket. Forbes' survey shows that they go up even more if you're at fault in an accident. Here's what you expect to pay, on average, if you have one at-fault accident on your record:
Plymouth Rock: $1479 a year.
NJM Insurance: $1646 a year.
GEICO: $1832 a year.
Selective: $2401 a year.
Your driving record isn't the only factor an insurance provider looks at when calculating your rates. The insurance industry correlates your credit history with the likelihood that you'll file a claim, determining that drivers with low credit scores will file more claims than drivers with higher scores. If you have poor credit and you want to purchase 100/300/100 liability coverage, here's what you'll pay, on average:
Selective: $2335 a year.
Progressive: $2558 a year.
NJM Insurance: $2653 a year.
GEICO: $3035 a year.
Discounts for New Jersey Drivers
While New Jersey drivers pay some of the highest car insurance rates in the country, there are ways they can save money. Bankrate suggests you start by shopping around for quotes. When you select a policy, you may end up qualifying for several discounts, including:
Bundling Discounts: If you purchase your car insurance from the same company that provides you with homeowners or renters insurance, your provider is likely to give you a bundling discount.
Safe Driver Discount: Insurance companies with safe driver programs require participating drivers to track their driving habits with a telemetric device or smartphone app. The app monitors how fast you drive, how hard you brake, and other habits. If you drive safely, over time, you'll earn larger discounts.
Good Student Discount: If you add your teen driver to your policy, they can qualify for a discount if they maintain a 3.0 GPA or higher. Many companies extend this discount to college students under the age of 25.
Anti-Theft/Safety Features Discount: If you install an alarm on your car or purchase a vehicle with the latest safety features, you can receive a discount.
What Are the Best Insurance Companies In New Jersey?
Bankrate points out that price isn't the only factor to consider when choosing an insurance company. You also want a company that offers excellent customer surface and claims satisfaction. J.D. Power rates companies based on customer service reviews, ease of filing a claim, and discounts each company offers, among other factors. These companies rank the highest among New Jersey providers:
GEICO: 841 points out of 1000.
NJM Insurance: 847 points out of 1000.
Progressive: 828 points out of 1000.
State Farm: 855 points out of 1000.
Check this out if you need additional information, resources, or guidance on car insurance.
Sources:
Best Cheap Car Insurance in New Jersey for 2021 | nerdwallet.com
Best car insurance in New Jersey for 2021 | bankrate.com
The Best Cheap Car Insurance in New Jersey for 2021 | moneygeek.com
Best Cheap Car Insurance In New Jersey | forbes.com
How Much is Car Insurance in New Jersey? | caranddriver.com
Do I Have to File a Claim After an Accident? Everything You Need to Know | caranddriver.com
Car Insurance | caranddriver.com

This content is created and maintained by a third party, and imported onto this page to help users provide their email addresses. You may be able to find more information about this and similar content at piano.io
Most Related Links :
thereliablenews Governmental News Finance News