Automobile
Car Storage Insurance: Everything You Need to Know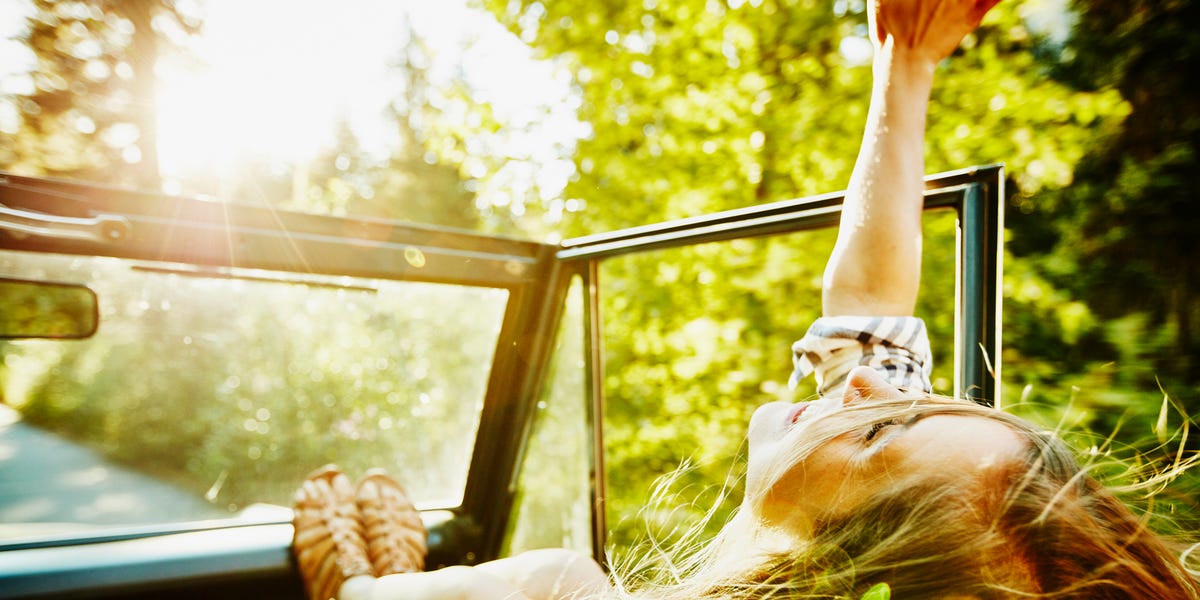 Thomas BarwickGetty Images
You may want to keep your vehicle in storage while you're spending winter in a warmer climate or taking a long vacation. Regardless of the reason why you won't be using your car for a long time, you'll probably wonder if you should cancel your auto insurance policy. It's recommended that you keep your policy active by buying car storage insurance for when your car isn't in use. You can still reduce your car insurance costs because you won't have to maintain as much coverage. Check out this comprehensive guide to car storage insurance.
How Car Storage Insurance Works
If you won't be using your car for a long time, possibly because you plan to travel abroad or share one vehicle within your household, you may want to speak with your auto insurance agent about your policy options. Your agent can help you reduce nonessential coverage while maintaining compliance with the law.
You may wonder if you're required to insure a vehicle you're not using, even if you don't keep it in storage. For example, you may have inherited a car, or your hobby car won't be on the road while you're rebuilding it. Even though you won't be driving the car, it may be a good idea to obtain certain auto insurance coverages. This is because unfortunate events can occur even if your vehicle never leaves the driveway.
For example, if you don't purchase comprehensive coverage, you may have to pay for repairs if a fallen tree or hailstorm damages your vehicle. Therefore, if you decide to remove certain coverages from your auto policy, you should consider keeping comprehensive coverage. You can ask your insurance agent to explain what coverages you should get if you have a vehicle you don't use.
You need to take many things into consideration when it comes to insuring a vehicle that isn't in use. If you decide to reduce coverage for a car in storage, make sure you remember to revert to your previous policy when you need to drive the vehicle again.
What Is Comprehensive-Only Coverage?
Car storage insurance is sometimes referred to as parked-car insurance. However, most insurance companies call it "comprehensive-only coverage," according to Insurify. If you won't be driving your vehicle for a while, you may think of reducing your auto insurance costs. In this case, you can get a car storage insurance policy, which is technically comprehensive coverage. This type of car insurance covers anything that can happen to your vehicle while it's stored or parked.
Just because you aren't driving your vehicle doesn't mean nothing bad can happen to it. Comprehensive coverage helps pay for repair or replacement costs that result from theft, hail, fire, or other mishaps that damage a vehicle not in use. You'll likely see your car insurance premiums go down if you purchase a comprehensive-only policy because you'll be paying for only one coverage. Additionally, you'll be able to prevent a lapse in coverage that can lead to higher rates in the future.
In some cases, an insurance company may require you to keep your vehicle in storage for a minimum amount of time, such as 30 days, before they approve your request for comprehensive-only coverage. It's important to note that you should avoid driving your vehicle even a short distance while your liability coverage is suspended. You won't be covered if you get involved in an accident or damage someone else's property while driving.
Technically, car storage insurance doesn't exist, says The Balance. It's just a term often used to describe minimum coverage for a vehicle in storage. Since you won't be driving your vehicle when it's stored or parked for a long time, you can usually drop or reduce coverages that protect against events that can occur while driving.
It's best if you can go with comprehensive coverage alone. However, many states and lenders won't allow you to have comprehensive-only coverage, even if you won't be driving your vehicle. If you're unable to forgo liability coverage, uninsured motorist coverage, or collision coverage, you still can save money by reducing these coverages to the lowest possible level while your vehicle is in storage.
Actually, comprehensive coverage is the only car insurance coverage you need if you won't be using your vehicle for a long time. It covers any event that can damage your car while it's sitting still, such as theft, vandalism, building collapse, and fire. For example, if you have comprehensive coverage and your parked vehicle is destroyed in a garage fire or damaged in a storm, you'll only have to pay the deductible amount.
Why You Shouldn't Cancel Coverage for a Stored Vehicle
According to Allstate, the following are three drawbacks of canceling your auto insurance policy while your vehicle is in storage:
Coverage gaps: If you cancel your car insurance policy, you'll create a gap in your auto insurance history, which can cause your insurance company to regard you as a high-risk driver. As a result, you may face higher premiums when you reinstate your policy in the future.
No protection against accidents: Without auto insurance, you'll be completely responsible for any damage that happens to your vehicle while it's in storage. For instance, if a tree falls on your garage, you'll likely have to pay the full cost of repairing your car out of your own pocket.
Violation of policy requirements: Also, you may not even be allowed to cancel your car insurance policy. If you're financing your vehicle, you may be required to maintain insurance as a condition of your car loan.
Keeping your vehicle in storage provides an opportunity for you to save on auto insurance. However, it's highly recommended that you purchase at least comprehensive-only coverage so that you'll be protected against any damage that can happen to your vehicle while it's in storage. Also, this type of coverage enables you to prevent a lapse in your auto insurance history that can increase your premiums down the road.
Check this out if you need additional information, resources, or guidance on car insurance.
Sources:
https://insurify.com/blog/car-insurance/car-storage-insurance/
https://www.thebalance.com/storage-insurance-for-cars-3572245
https://www.allstate.com/tr/car-insurance/insuring-a-car-in-storage.aspx
https://www.caranddriver.com/car-insurance/a35865225/cost-for-comprehensive-car-insurance/
https://www.caranddriver.com/car-insurance/a35824412/average-car-insurance-deductible/
https://www.caranddriver.com/car-insurance/a35710606/benefits-of-car-insurance/
This content is created and maintained by a third party, and imported onto this page to help users provide their email addresses. You may be able to find more information about this and similar content at piano.io
Most Related Links :
thereliablenews Governmental News Finance News